Joined

Jun 8, 2012
Threads

321
Messages

6,749
When you are looking at buying handheld power equipment like trimmers, edgers, blowers, and the like, one thing to take into consideration is the products' warranty. Different brands have different length warranties, and they differ from consumer to commercial. Here is a list of some of the major brands' warranties.
---Echo Power Equipment
Echo offers a 5 year consumer, 2 year commercial warranty.
Best Consumer Warranty Longest Commercial Warranty | ECHO USA
---Stihl Power Equipment
Stihl offers a one or two year consumer warranty on most of their equipment. Their commercial warranty ranges from 90 days to 2 years, depending on the product. Look at the specifics here:
STIHL Products Limited Warranty Information | STIHL USA
They also offer an incentive where if you purchase a 6-pack of oil when you purchase your piece of equipment it will double your warranty! :thumbsup: Other brands might also have this.

STIHL Engine Oil - Ultra Limited Warranty Information | STIHL USA
---Tanaka Power Equipment
Tanaka has a really long warranty! 7 year consumer, 2 year commercial! :thumbsup:
Warranty Info
---Other Brands
Here are some other brands' warranties.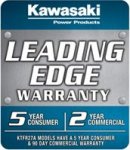 Leading Edge Warranty | Kawasaki - Engines, Replacement Parts, and Power Products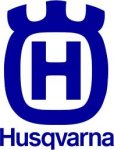 Product Warranty Information
***I do not guarantee the warranty information above is 100% accurate. If you are making a purchase decision on the length of the warranty, I would check with your local dealer to get more information.
Last edited: