Joined

Jun 4, 2020
Threads

1
Messages

2
Hey everyone, I'm new here and I joined in hopes if someone may know what the best course of action for a problem I'm having with my Lawn Mower.
Its a Kobalt 210 which I purchased sometime in 2018 and had so far performed well on mowing the lawn until last week, when I noticed a burning smell come from within the motor lid. Following this video:
I took off the lid and noticed slight burn marks around the motor. I also tried to turn on the power but on doing so, a bright spark shooting off the motor, possibly a short circuit.
Here are large photos uploaded of the machine in question. I would appreciate any help I can get on how I can fix this and salvage the machine.
https://postimg.cc/k6cNDDDp]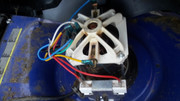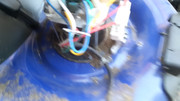 [/URL]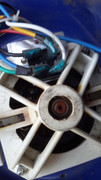 [/URL]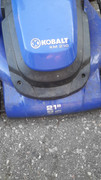 [/URL][/url]